Communicate your participation to the green
The PV LED Display  allows you to view the performance of your photovoltaic system. The information that can be shown is not only the plant data, but also the instantaneous power produced, the total energy and the emissions that have been managed to avoid thanks to solar energy.
The PV LED displays, available for both indoor and outdoor use, can be customized on customer request  to obtain a tailor-made layout. In addition, the banner positioned on the top of the panel can be backlit for greater visibility.
Customized Indoor Series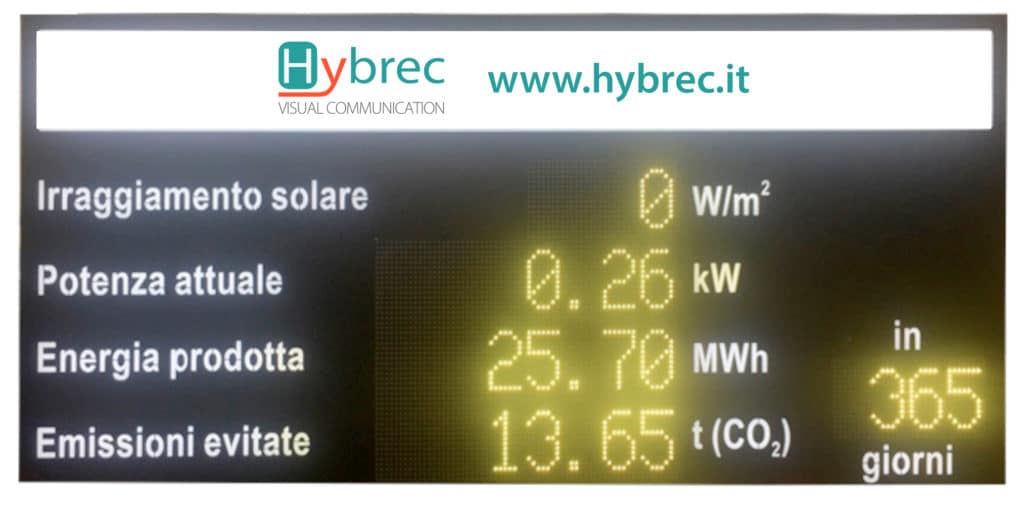 Customized Outdoor Series
NEWS
The product includes the supply of a three-phase instrument with reading up to 65A direct
The PV LED Display  it is also available in the PRO version. The starting point is the same as the traditional PV LED series, but the panel becomes completely graphic, guaranteeing the possibility of greater customization and an unprecedented data display. Now, what you want to communicate, you do it even more easily.
Semi - graph Outdoor PRO Series
Full - graph Outdoor PRO Series